Home
-
About Us
-
Contact Us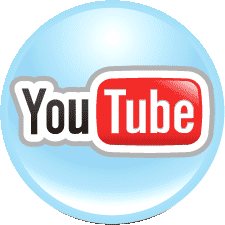 Video Drone Service For Tourism and Resorts
Selling an Experience, an Emotion and a Feeling
Video is the best medium to convey this. It creates a faster emotional connection than any other channel. Film and video marketing in tourism has never been more important. Drones represent a great marketing tool for the tourism industry. The ability to produce innovative and affordable aerial videos and photographs has been one of the primary reasons drones have created a stir in this area. The first thing to acknowledge is that times have changed and thanks to advancement in technology and the accessibility of cameras and apps, video production is an accessible marketing tactic for companies of ALL sizes.
Extreme View of Extreme Fun
Marketing for a tourism destinations or services is a complex task. This reflects the numerous and varied tourism activities on offer. Experiences can last from a few minutes to many weeks. Tourists also have a number of motivations for 'purchasing' an experience. Motivations can include sensual pleasure, escaping from everyday life, meeting like minded people, spiritual enlightenment, improving fitness, and exploring untouched places of the earth.
Where Can We Help You In Your Market
Resort and Vacation Promotions
Paint more than a picture for your guests, create a complete digital story using HD aerial photos and video to show off your resort or vacation destination. Let us impress you with amazing images from above that offer the best real time view of your property. Show your prospective guests what they could be enjoying.
---
Parks and Recreation Promotions
If you ran a business that controlled prime real estate, scenic walking trails, elegant gardens, boating basins, ice rinks, outdoor performance venues, forests, and fields, you'd probably want people to know about it. There is a transition to lower-cost marketing strategies such as websites, social-media platforms, and email alerts. Social sites such as Twitter, Facebook, and YouTube are effective at reaching teens, young adults, and families, and the most effective resource for these is video.
---
Wineries
A great wine product is a start but not enough. If there are 60,000 wine brands in the market, or 1000 wine brands on a retail store shelf, how is that proposition going to stand out? Drone shots are great with wide expanses and sweeping visuals of the vineyards below. Let us tell your story.
---
Marinas and Boating
Capture the joy of life on the water with live HD images of your guests and clients as they boat, ski, wakeboard or just love to float. We create custom videos for boating manufactures, marinas, resorts and rentals. The waterways can be a huge space and drone images are the best resource for capturing breathtaking images of fast pace objects or for presenting large aerial views.
---
Outdoor Festivals
Perhaps the most fascinating industries that will experience effects from the use of drones are the music and entertainment industries. The music festival culture is one that is very open and embraces new technology in order to make the festival experience more enjoyable for fans.
---
Golf Course Tours
Provide your clients with a virtual golf course tour using breathtaking aerial photos. Go way beyond satellite images with a high definition birds-eye view of each hole. Professional photographs with our low altitude remote controlled multi-rotor helicopters will allow your golfers to preview the course like never before. Provide fly-overs of each hole and the possible flight path taken for shots.
---
Adventure Tourism
The adventure tourism industry and technology go hand in hand, where one impacts the other in a big way, giving people the chance to soar like a bird, scale a mountain and ripple across the top of a lake. Drones are a boon for travelers as it can give them a much better picture about a place. They can view close-range aerial images before deciding if a particular destination or activity is right for them.