Home
-
About Us
-
Contact Us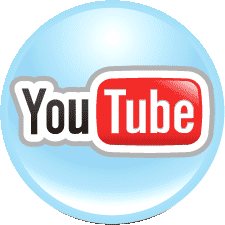 Video Drone Service for the Real Estate Market
So, It Can Be Really Hard To Stand Out From The Pack
Marketing a real estate property is one of the most difficult things to do in business today. The competition is brutal, partly because online listings generate most of the leads. Almost every property buyer today begins the search online. The latest marketing weapon in real estate is the use of dramatic camera drone photography and video tours in online listings.
The Game Changer
Well-designed drone camera shots not only look incredibly professional, they can generate a sense of awe and interest that you simply can't get from ground-based photography. Using drone videos and photos to market your properties shows prospective sellers that you take advantage of every opportunity to make their property look awesome – and to stand out. The commercial photography industry is clearly embracing drones to meet the fast-growing demand for high-quality aerial video and photography.
Where Can We Help You In Your Market
Property Photos and Video Tours
Many real estate agents obtain elevated photography using airplanes and helicopters, which can cost hundreds, if not thousands of dollars per flight and limit the number of properties you can afford to shoot. We can significantly cut the cost of shooting elevated imagery and enable you to use aerial footage on many more listings, regardless of price range.
Drone footage can be used exclusively or integrated with traditional photography and/or video to create exceptional listings. At Aerial Visions Studio's our aim is to design videos that cater to your particular need.
---
Aerial View Studies
The major benefit of a drone perspective is that it gives buyers a much more accurate and focused understanding of the land and buildings than with common aerial and satellite images. Landscaping, pools, walking paths and backyards are important to many buyers. As are nearby parks and schools. Drones can significantly cut the cost of shooting elevated imagery to show encompassing aerial views of the entire property and surrounding land. View what the drive home or the kids' walk to school looks like. See the neighborhood and surrounding area including the home's proximity to amenities.
---
Residential Property Marketing
Every realtor knows that photos sell. Add some aerial shots to your real estate package and fly above the competition. Aerial Vision Studios offers full property tours and aerial real estate photo packages that will create great interest for your buyers.
---
Commercial Property Marketing
The key to building a great marketing package is to custom tailor it for each property. Your goal should be to tell each listing's story and engage qualified buyers to find out more. Commercial real estate photography has improved in leaps and bounds over the last few years as real estate marketers have attempted to stand out in cluttered listing websites. Now we've started to see drones used more for aerial photography, as well as in creating images of how views might look from buildings that haven't even been built.
---
Property Damage Assessment
Companies use safety harnesses to maneuver around treacherous roof tops to survey damage that can't be seen from the ground. But using a camera-equipped drone, many of which have crystal clear 4K resolutions, you can save the time and costs of contacting such contractors, not to mention significantly reducing risk of human injury.
---
Insurance Adjustment
Live video solutions deliver immense cost savings to drive major competitive advantage and this is the right time to explore where real-time video would fit in existing claims operation.