Home
-
About Us
-
Contact Us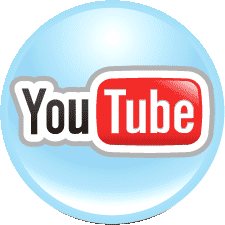 Video Drone Service For Commercial and Industrial Use
A Customer Experience and Customer Connection Tool
We service many industries including commercial and residential real estate, construction, roofing contractors, movie and commercial production, and anyone in need of high-quality aerial drone photos, video, and media

When it comes to online marketing a lot of the focus is on mobile, search, and social media marketing, but the real giant of online marketing is video. Video touches every part of your marketing campaigns. Whether it's mobile video, video on social media, video in search, video in your online classifieds, or even video on your website the key is video.
The Standout View Of Things
A wide ranging study involving hundreds of companies found that marketers saw higher conversions from video than any other marketing content, and saw enough success with video marketing to warrant the money spent on creating and hosting the video messages. Using drone footage Aerial Visions Studios can help you stand out online and in other media.
Where Can We Help You In Your Market
Retail Centers
Retail destinations are often at the very forefront of customer experience and connection. Centre owners and management teams have an array of 'tools' to help. While the online world is trying to mimic the offline social experience that happens every day in malls, why not make the most of those opportunities use video with drone footage to share a real social shopping experiences online.
---
Car Dealership
Potential buyers are seeking information. Video is the medium that's most effectively reaching them. A few products condusive to drone footage are 'Walk Arounds', 'Model by Model Comparisons', and 'Virtual Test Drives.' Spice up promotions, social media campaigns and vehicle-delivery celebrations. In a highly competitive market, the need to differentiate yourself has never been more important with aerial shots of inventory lots to show shoppers the wide selection.
---
Hospitals
By some estimates, half of all the traffic online is in video format. And, healthcare marketing is increasingly embracing video as a means to effectively and efficiently tell its story. Video could be used for Clinical trials recruitment; Commercials for television/broadcast and for various online postings,"how-to" instructional videos for home care (monitoring blood pressure, physical exercise instruction); Informative social media videos; health tips and information; staff and employee training; Live event; community activity coverage; New employee orientation; use with email, newsletters, video sharing sites; Patient recovery, inspiration, morale boosters; Physical Therapy demonstration videos; Physician staff, employee recruitment; Provide a virtual tour of the facility, department or office; Visitor guides. The possibilties are limitless.
---
Commercial Development
With drone images creating presentations for future investors provides impressive results. Create a video or picture slide show that provides a complete aerial perspective of the site location, traffic in and out of the developed site and businesses and attractions currently surrounding the project. By scheduling regular flights you can keep your investors up to date with sharable images and short video clips as the construction of the project unfolds.
---
Transportation
In the current environment, video consumption is growing and videos are effective in engaging with the audience, so marketers are producing more commercials. But, the more commercials they produce, the harder it is for a video to stand out.
In this saturated market, marketers need compelling new perspectives in video commercials. Drones can provide an exciting new perspective at a very manageable cost. And, that's why ad executives are increasingly using drones to drive their message.
---
Manufacturing
Companies that make great products need to present a strong image and adding drone footage to their marketing presence is the place to do it. A great image can make the difference in lost or closed sales when prospective customers are looking at your company to see if you can deliver.
Many manufacturing companies are not taking full advantage of their company image to leap ahead of the competition. Which means that the ones who do will have a significant advantage. Video drone footage can make your image standout when used in your marketing plan.