Home
-
About Us
-
Contact Us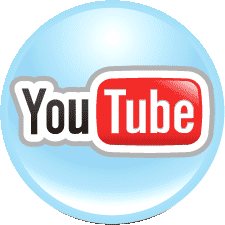 Video Drone Service For Live Event Coverage
From A Birds-eye View
How could you miss using drones for aerial photography and videography at your event, right? Drones will provide you with an unique perspective to capture photos and amazing videos for events involving actions, such as a sporting event, concerts, rodeos, wedding, and other outdoor celebrations.

Our Work Is Our Passion
Our mission is to accommodate all project needs with quality service, suitable rates and high safety standards. In addition to capturing a phenomenal perspective, our work can expand the production value of any project by elaborating an impactful message with distinct and exciting viewpoints as well as benefit any budget by replacing costly helicopter operations and limited camera rigs.
Where Can We Help You In Your Market
Weddings
Wedding videographers are a bit like magicians: Whether you're tying the knot at one of the most beautiful wedding venues in the country, planning a destination wedding on a remote beach, or getting married in front of the Biltmore, we have more than a decade of experience filming weddings and are known for creating a award winning wedding video that you will treasure and share for a lifetime.
---
Live Events
The one great truth to shooting a stage performance is that the more work you put into it the greater product you will have., Putting your camera on a tripod and turning it on will give you a record of the event. But, shooting a performance with multiple cameras and a mixture of drone shots and then editing it together will give you a significantly improved final product. It takes a lot more time to do it right but, this is what will make us the right company for you.
---
Sports
Drone photography has special potential in individual sports, like cycling, or skiing. A drone can be programmed to follow an individual athlete through a course. Imagine a drone camera hovering, say, 10 feet in front of you, keeping pace with all of your cuts and turns as you make your way down a path. The footage captured from that vantage would transform the way we watched a preferred sport. Drone footage might also change the way that athletes and coaches prepare.
---
IMAG Services
Any time you have someone on stage, and there's a screen next to them, or elsewhere, with a video camera providing an image of that very same person, this is called IMAG. The purpose is to MAGnify the person's "Image" so people further from the stage can more easily see them. The usage of IMAG is very common in corporate events, the hotel and meeting industry, faith-based production, etc. At Aerial Visuan Studios we can assist you with all the equipment, experience and production experts that you will ever need.
---
News Coverage
News happens at every minute of every day, but it doesn't become news until it is captured and reported. Drone aerial photography and video footage can provide a more comprehensive view of the aftermath of natural disasters, accidents, or other newsworthy events. Aerial Vision Studios can provide the footage needed or a live feed to an ENG truck to enhance your story.
---
Live Streaming
Extend your reach with live streaming. Reach your audience anytime, anywhere, on any device with live video streaming. With our experience in live television broadcasting we can stream your special event for your desired audience through your Facebook, Youtube or web site. We offer several streaming options, from a single camera or drone, to a professional multi camera package and video crew.